Return to player and volatility are concepts that every bettor should grasp before embarking on their gambling journey. These two metrics work in tandem to indicate whether a wager is good, bad, risky, or relatively safe.
Although they're typically associated with slots, return to player (RTP) and volatility can also be used to determine the quality of a table game, video poker, or sports betting wager. They are particularly useful to know when evaluating betting bonuses and trying to reach higher VIP loyalty tiers.
Read on to learn more about these concepts, and how to use them to find the best US online casino games and sports bets.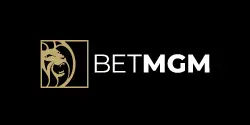 $25 Free + $1,000 BonusBetMGM Casino Bonus Code: BUSABONUS Get Bonus
What does RTP Mean in Gambling?
RTP represents the expected payback percentage that a casino game will return. For instance, if a slot machine has an RTP of 97.50%, then for each $100 wagered, a player can expect to receive $97.50 back. This corresponds to an average loss of $2.50 per $100 wagered.
Return to player is a long-term metric determined by computer simulations over thousands, if not millions, of rounds.
Over the short term, players may run significantly above or below a game's RTP. However, the longer they play, the greater the chance that their actual return will converge toward expectation.
Most games are designed to have an RTP between 83% – 99.5%. This range all but guarantees that individual players will sometimes have winning sessions, while ensuring that the casino will generate a profit over a game's lifecycle.
Do Any Casino Games Have an RTP of Over 100%?
There are a few video poker games that have an RTP of slightly over 100%, but they're only found in Las Vegas, and only at lower denominations. It requires a nearly perfect strategy to play these games profitably.
US sports betting apps will occasionally post stale or bad lines which may result in arbitrage opportunities. These present a chance for players to guarantee an RTP of over 100%, at the risk of being limited by the sportsbook.
Card counting, shuffle tracking, and hole carding are advanced techniques used by advantage players to flip the RTP of table games to above 100%. However, these techniques can only be applied in live casino settings, and are frowned upon by casino operators.
On the flip side, some states mandate a minimum RTP for casino games. For instance, in New Jersey, a machine cannot return less than 83%, per state law.
How to Find the RTP on Slot Machines
At a land-based casino, it is virtually impossible to determine the RTP of a slot machine. There are a couple of reasons for this.
Casinos are not required to post detailed payback statistics. Players cannot simply browse the game rules and expect to find the RTP.
Secondly, brick-and-mortar casinos work with game manufacturers to select their preferred payback percentages across a range of options. For instance, a Buffalo game may have RTP options of 88%, 90%, 92%, and 94%. A simple Google search about that game's RTP won't necessarily reveal accurate information.
Online slots are a different story. These are far more likely to have a uniform RTP. Even if they don't, players can easily find an online slot's RTP by navigating to the game rules. The RTP is usually listed on the last page.
Some US online casinos go a step further. Golden Nugget Casino lists RTP, along with a bevy of other useful statistics, from a dedicated game info page. This level of transparency is a refreshing change and serves to build trust between the casino and its patrons.
For example: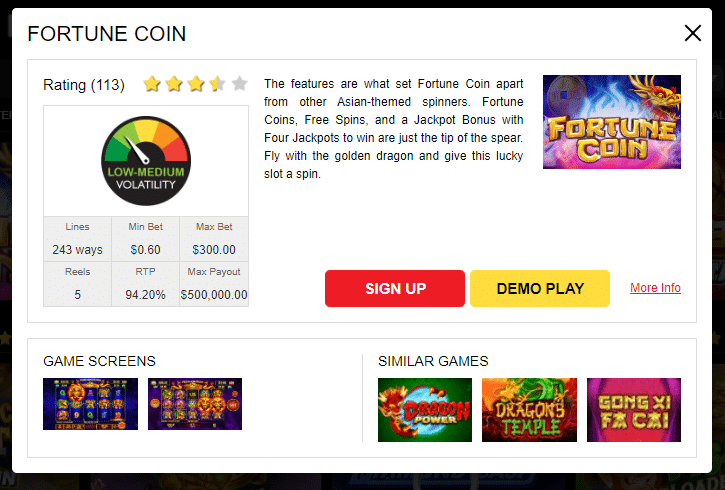 How to Find the RTP of Other Casino Games
Determining the RTP of table games at land-based casinos isn't too difficult, as the game rules are generally listed on the felt. Betting USA has a wealth of resources designed to help Blackjack and other table game players figure out how to translate those rules into RTP.
There are also plenty of other online resources that calculate table game RTP based on game conditions.
Online casinos go a step further and list the RTP of their table games, including side bets, in the game rules. Just be aware that for skill-based games like Blackjack and Three Card Poker, the listed RTP is theoretical, meaning that in order to achieve it, players must use perfect strategy when playing.
Video poker RTPs are determined exclusively by their paytables, which are displayed directly on the game screen. For non-wild games like Double Double Bonus, the payouts for Full Houses and Flushes govern RTP.
For instance, when someone refers to 9/6 Double Double Bonus, it means that a Full House pays 9 credits, and a Flush pays 6. This game has a return of 98.98%. By contrast, an 8/5 Double Double Bonus only has an RTP of 96.79%, which is miserable for a video poker game.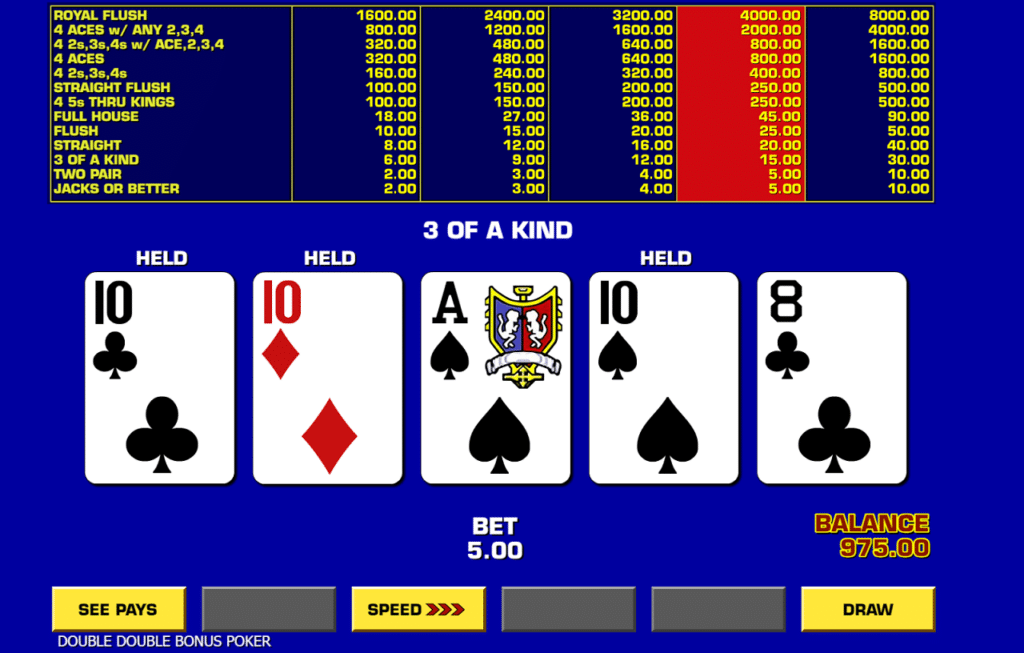 The RTP for "wild" video poker games like Joker Poker and Deuces Wild is usually dictated by the payouts for Quads, 5-of-a-kind, and Wild Royal Flushes.
Video poker RTPs can easily be found online or in the game rules section.
Calculating the RTP at Legal US Online Sportsbooks
Sports Betting RTP can also be determined.
For simple bets, like point spreads, moneylines, and totals, players would first derive the house edge using implied probability formulas.
From there, RTP is calculated by the following equation:
RTP = 100% – (house edge)
For instance, if an NBA moneyline is listed at -170/+150, the implied odds of the favorite winning are 170/(170+100) * 100 = 62.96% and the implied odds of the underdog winning are 100/(150+100) * 100 = 40%. The sum of these two numbers is 102.96%, with the portion over 100% (2.96%) representing the house hold (otherwise referred to as the overround).
The house edge is then calculated by dividing the overround over the sum of all implied probabilities. In this case, 2.96/102.96 = 2.87%.
The RTP is simply 100% minus the house edge. In this scenario, it's 97.12%. Over the long run, players can expect an average return of $97.12 for each $100 wagered at -170/+150.
For more complicated wagers, such as multi-leg parlays or futures, it's best to use a tool to calculate the house edge. However, the formula for converting the house edge to RTP still applies.
What is a Good RTP for US Online Slots?
The average slot in the legal US online casino market returns approximately 96%. Compared to land-based casino slots in states that support online gambling, online paybacks are significantly higher.
In fiscal year 2021/2022, PA land-based slots returned just 90.3%. This figure includes high denomination slots and video poker games, both of which have a much higher RTP than penny slots. The RTP for penny slots was likely closer to 86-88%.
Even in the more hospitable NJ casino market, land-based casino slots only return approximately 91%, on average.
This begs the question, why are online slots so player friendly? While there is no concrete answer, several reasons can be speculated:
Lower overhead costs: Online slots do not occupy physical space. Providers don't need to lease a large gaming cabinet and do not incur real estate costs.
More competition: In states where online casinos are legal, players can download multiple gaming apps and switch between them with ease. No such luxury exists in live gambling environments, where the next closest casino may be a ten-minute walk or a two-hour drive away. Online casinos must remain competitive if they hope to gain a loyal following.
Higher stakes: Online casinos generate more revenue per wager, despite offering better returns. This is because the average penny slot at a land-based casino might have a maximum bet of only $3 – $5. Max bets online are significantly higher, often eclipsing $200.
More concurrent play: In theory, an unlimited number of players can simultaneously play the same online slot. This does not apply to land-based casinos, where there are a fixed number of machines. The casino doesn't generate profit from players waiting in line to play a popular slot.
If the average online slot returns 96%, then a good slot has an RTP of at least 96.5%. Online casino slots offer RTPs as high as 98%, and there are some special cases where the RTP shoots up as high as 99%.
There are only a few land-based casino markets that approach these figures, and even then, they only apply to higher denomination slots. Live casino players simply won't find penny slots that return 96%+ anywhere.
Playing slots with high RTPs doesn't mean you'll average more winning sessions, but over the long haul, it should result in better bankroll preservation.
As a brief example, consider the difference between a player that favors a slot with an RTP of 94% versus one that prefers a slot with a 96% RTP.
Over the course of 10,000 wagers at $2 a spin annually – certainly a reasonable figure for an enthused casual player – the player at the 96% machine should expect to lose $400 less. If their gambling careers span 20 years, that's a cost savings of $8,000.
Which US Online Casino Slots Have the Highest RTPs?
US online casino slot libraries are expanding rapidly, with major operators like DraftKings offering over 1,100 titles in select jurisdictions. Finding good games can be exhausting.
To help navigate the waters, here is a list of online slots with notably high RTPs:
Monopoly Big Event (Barcrest): 99% RTP (Big Bet only)
Bloodsuckers (NetEnt): 98% RTP
Codex of Fortune (NetEnt): 98% RTP
StarMania (NextGen): 97.87% RTP
White Rabbit Megaways (Big Time Gaming): 97.24% RTP
Interstellar Attack (High 5 Games): 97.2% RTP
Big Spinner (Bet Digital): 97.11% RTP
Medusa 2(NextGen): 97.07% RTP
Reel Rush (NetEnt): 97% RTP
Joker 1000 Deluxe (Bet Digital): 97% RTP
This is just a small sampling of online casino slots that return 97% or more. As the industry matures, even more high RTP slots will become available.
As players grow accustomed to playing online, they'll likely figure out which providers tend to offer better games. For instance, it's rare to find a NetEnt slot with an RTP below 96%, while IGT slots tend to provide lower returns.
What is a Good RTP for Other Casino Games?
The RTP for non-slot games varies wildly depending on what game is being played, the type of wager made, and the rule set.
Generally speaking, these are the RTPs players should be on the hunt for:
Blackjack: A good blackjack game returns 99.5%+. Games of this caliber feature 3:2 payouts on blackjacks, double downs on any two cards, splits up to 3 or 4 hands, late surrender, and the dealer stands on soft 17. The listed RTP of a Blackjack game assumes that the player is playing perfect basic strategy, which is a big assumption.
Roulette: Single zero roulette returns 97.30%, regardless of the wager made. It offers much better odds than its double zero (American) counterpart, which only returns 94.74%.
Baccarat: If Banker bets return 98.94% and Player bets return 98.76%, then it's a good Baccarat game. Just avoid placing Tie bets, which return an abysmal 85.64%.
Three Card Poker: This is one of the better Carnival games, and returns 97.15% under optimal playing conditions.
Craps: Craps RTPs are all over the map. A good rule of thumb is to avoid bets in the middle of the table. Stick to Don't Pass (98.64% RTP) and Pass (98.59% RTP) wagers, and look for tables that have at least 3/4/5X Odds. This notation means that players can wager three times their initial pass bet on a point of 4 or 10, four times on 5 or 9, and five times of 6 or 8. These "backup" bets have an RTP of 100%. In other words, there is no house edge.
Video Poker: Strive to play video poker games with an RTP of 99% or higher. These are usually called "Full Pay" games and offer the highest payback.
Side Bets: Table game side bets are usually sucker bets, but some are worse than others. Any side bet that returns over 95% can be considered "good".
Sports Betting: The RTP on a standard NFL point spread (-110/-110 American Odds) is 95.46%. Anything better than this is a decent bet. A solid RTP for a two-leg parlay is 91%. And believe it or not, a reasonable RTP for a futures bet may be as low as 80%.
There is a misconception that sports bets are low-margin wagers when in reality the house edge is higher than most casino games. The reason why sports betting doesn't drive casino revenue is because sports wagers offer high entertainment value. To put it into perspective, it's not uncommon for a player to spin a slot machine 400-500 times an hour, but one sports bet can provide hours of fun.
What Does Volatility Mean in Gambling?
If RTP is the foundation upon which a house is built, then volatility is the decor.
By definition, volatility is a game's inherent risk assessment. Without volatility, winning sessions wouldn't be possible, players would get bored, and the casino industry would cease to exist.
Each wager placed at a casino or a sportsbook exists along a spectrum of volatility. At one end of the spectrum are highly conservative wagers, that may win nearly as much as they lose, but rarely or never generate big wins. A hand of blackjack or an NFL point spread wager are good examples. These are called low-volatility wagers because each individual bet doesn't cause big swings in either direction.
On the other extreme are bets that hardly ever return more than the initial wager but have the capability to award life-changing jackpots. A slot where half the RTP is locked behind a $2 million Grand Jackpot is an extremely high-volatility machine.
In other words, volatility is a measure of how swingy a game is. The more volatile a game is, the more rounds it'll take on average to achieve its theoretically RTP.
Characteristics of low-volatility games may include:
Small, frequent wins
Fewer dead (non-paying) rounds
Low maximum wins relative to a player's wager
By contrast, high-volatility games feature:
Fewer small-to-medium wins
A high percentage of dead or low-paying rounds
Large, incredibly rare jackpots
How to Determine Volatility in Gambling
For non-slot games, players can generally gauge volatility rather easily. In Blackjack, a player usually profits or loses 1-2 betting units per round. The odds of a win are only slightly less than the odds of a loss, and pushes are common.
Players can quickly deduce that Blackjack is a low-volatility game.
Likewise, it's pretty simple to determine that betting red or black on Roulette is far less volatile than betting numbers.
Slot players have it more difficult. At land-based casinos, there's really no surefire way to tell how volatile a slot is. One indicator is the jackpot size relative to the denomination. For example, a slot with a maximum payout of 10,000x is probably more volatile than one that tops out at 500x. Progressive jackpots with high seed amounts tend to be among the most volatile slots.
Another factor is a slot's denomination. Multi-line penny slots tend to be more volatile than old-school reel slots. But these are suspect barometers, at best.
Online slot players get some help. Golden Nugget Casino gives each slot machine a volatility rating on the following scale:
Low
Low-Medium
Medium
Medium-High
High
Since most legal US online casinos feature many of the same slots, players can check a slot's volatility on Golden Nugget, and then choose whether or not to play the slot on their preferred casino app.
Online Slots with Low Volatility
Examples of low volatility slots available at US online casinos include:
Bloodsuckers (NetEnt)
Triple Double DaVinci Diamonds (High 5 Games)
StarMania (NextGen)
StarBurst (NetEnt)
Guns N' Roses (NetEnt)
Jumanji (NetEnt)
Jimi Hendrix (NetEnt)
She's a Rich Girl (IGT)
Online Slots with High Volatility
The modern online slot player tends to be more audacious and industry trends reflect this attitude. Therefore, it's fairly easy to find highly volatile slots. Listed below are slots with some truly wacky swings:
Dead or Alive (NetEnt)
Raging Rhino (WMS)
Mercy of the Gods (NetEnt)
Slingo XXXtreme (Slingo)
Molten Hot 7 (DWG)
Chicken Fox
The Volatility of Blackjack and Other Table Games
Determining the volatility of a table game is a fairly intuitive process. If a winning wager pays even money or a small multiplier, it's a low-volatility wager. Good examples are Blackjack, Three Card Poker, Baccarat, and outside bets in Roulette.
Table games that pay in accordance with a lengthy paytable and have a massive top prize are more volatile. For instance, Let it Ride pays 1,000-to-1 for a Royal Flush, but the price of this extravagance is frequent non-paying hands.
The Blazing 7s Blackjack Progressive is an extremely volatile side bet that allures bettors with a massive jackpot. Hitting the jackpot requires that the player's first two cards and the dealer upcard all be a 7 of diamonds, an extraordinarily rare occurrence. Side bets are among the most volatile wagers on casino floors.
How Volatile Are Online Sports Betting Wagers?
The volatility of a sports wager is directly correlated to the odds. The more negative the American Odds, the lower the volatility. Likewise, wagers with a plus sign followed by a large number (i.e. +2000) are highly volatile.
Bettors tend to think of straight bets as being less volatile and parlays as highly volatile, but this isn't necessarily the case.
For instance, a moneyline wager at +500 is more volatile than a four-leg parlay at +400. However, the more legs a bettor adds to a parlay, the more volatile it becomes.
Likewise, teasers are always less volatile than their equivalent parlays because the odds of a teaser hitting are higher, but the payout is smaller.
Using RTP and Volatility to Maximize Bonuses
It's common for online casinos and sportsbooks to offer new players substantial deposit bonuses. Selecting the right game is key to maximizing these promotions.
Most online casino bonuses have a wagering requirement, which is the number of times a bettor must play through the bonus before it converts to withdrawable cash. For instance, if a 100% up to $500 deposit match bonus has a 20x wagering requirement, may not withdraw the bonus until they wager $10,000 ($500 x 20).
The wagering requirement can be converted to a cashback percentage as follows:
Cashback % = 100/(wagering requirement)
Therefore, a 20x wagering requirement has a cashback value of 5%. This percentage can be added to a game's RTP to determine your effective RTP for the duration of the bonus. If a base game has a 96% RTP and the bonus wagering requirement is 20x (5% cashback), you're playing at an effective RTP of 101%, which is a 1% edge over the casino.
Note: Bonuses with lower wagering requirements have higher cashback rates. In short, lower wagering requirements are better.
If your goal is to maximize bonus profits, then follow these two general principles:
If the effective RTP is above 100% then play low-volatility games. This rule applies when the wagering requirement is low (20-30x or less). By playing low-volatility games when they have an edge, players will generate modest, yet consistent wins, and incur smaller losses.
If the effective RTP is below 100% then play high-volatility games. Assume a high wagering requirement of 60x on slots. The cashback rate of this bonus is less than 2%. If the best slot in the casino has an RTP of 98% or less, the house retains a small edge. In this scenario, it's best to take a swing on a highly volatile slot and hope you come out on the right side. Otherwise, the house edge will slowly grind you down.
In either case, it's usually best to clear bonuses on games with high RTPs. The exception is when casinos weigh games with high RTPs differently. For instance, it's fairly common for good games like Blackjack and Full Pay Video Poker to only contribute 10-20% toward the wagering requirements, which means players will have to wager 5-10x more to fulfill their bonus obligation.
Should this be the case, players should select the best games that contribute 100% to the wagering requirements. Always read the fine print.
RTP and Volatility: Frequently Asked Questions
Robert Dellafave is an expert sports bettor, professional gambler, and advocate for the fair treatment of sports bettors.